Skip to Content
Outstanding & Affordable Engine Repairs in Silver Springs, MD
Your car's engine is complicated and filled with numerous components that serve essential roles. As you might expect, a lot can go wrong. Nobody wants to experience engine trouble, but it is a fact of life. Whether you drive a new or old character, there will come a time when you need us for engine repairs. Fortunately, our Silver Springs, MD shop has years of experience using state-of-the-art diagnostics to implement fixes. Most importantly, we run an honest business. We use that honesty to provide an estimate and our commitment to customer service to offer affordable rates. We've done so since 1982.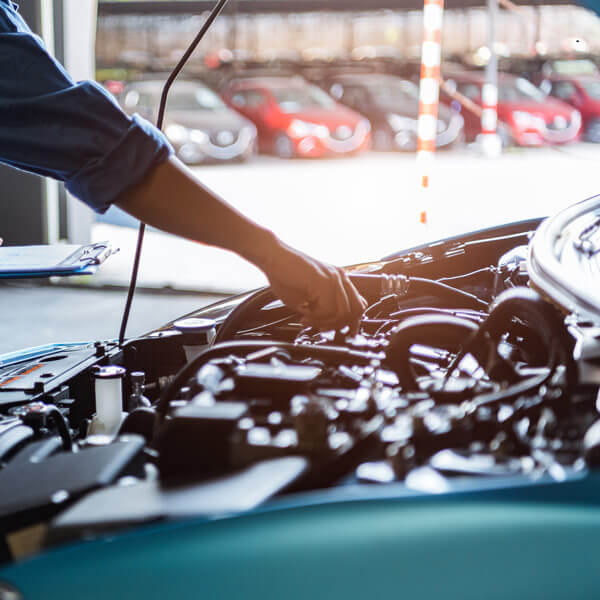 When to Visit Our Shop for Engine Repairs
If you think you have a problem with your engine, it is essential to bring it to our shop immediately. Many engine-related issues get worse over time so waiting can cost money. Fortunately, we have the diagnostics to quickly and accurately assess your vehicle. From there, our team has the expertise to figure out how to fix the problem and get your car back on the road. While we understand not everyone is a car expert, determining that there is a problem is simple. We encourage you to pay attention to how your vehicle runs and look out for the following common signs of engine failure.
Check Engine Light
Sometimes, an electrical issue can trigger your check engine light. But do you want to risk it? It is always advisable to visit our shop if your light comes on. We can perform diagnostics to determine whether there is an issue.
Smoke From the Exhaust
Manufacturers design their vehicles to be as emission-friendly as possible. Therefore, there should be little to no smoke exiting the tailpipe. In particular, black smoke is a serious issue.
Frequent Overheating
Manufacturers also design your vehicle to stay cool. As long as you remain current on all fluids, it should not run hot. If your engine overheats, you need to bring it to our professionals.
Engine Knocking
Engine knocking happens when the air-fuel mixture burns on its own instead of through the spark plug. You'll hear a constant knocking noise coming from your engine. You shouldn't ignore the issue because it can get worse.
Worse Fuel Economy
Once you drive your car for a while, you get used to how much it consumes fuel throughout the weeks and months. So, if it feels like you're going less time between refuels, you might want to visit our shop for an inspection.
You Can Trust Us for Honest & Dependable Repairs
We hope you never have problems with your vehicle's engine. But if you do, you can make the best of the situation. We understand how stressful automotive repairs can be, especially when they involve something as essential as the engine. Our goal is to make things simpler for you and resolve your problem in a cost-friendly manner. We have successfully repaired countless vehicles over the years and can do the same for you.
Call Our Shop for Outstanding Automotive Repairs