Skip to Content
Crucial Wheel Alignment Services in Silver Spring, MD
Murray's Auto Clinic provides wheel alignment services to Silver Spring, MD and the surrounding area. Our goal as a family-owned and -operated company is to provide comprehensive and reliable automotive repairs. We specialize in quickly identifying what ails a vehicle and implementing fixes. Wheel alignment is one of the most common things that can go wrong. While it might not seem like a big deal, improperly aligned wheels will impact other elements of your vehicle. We can help.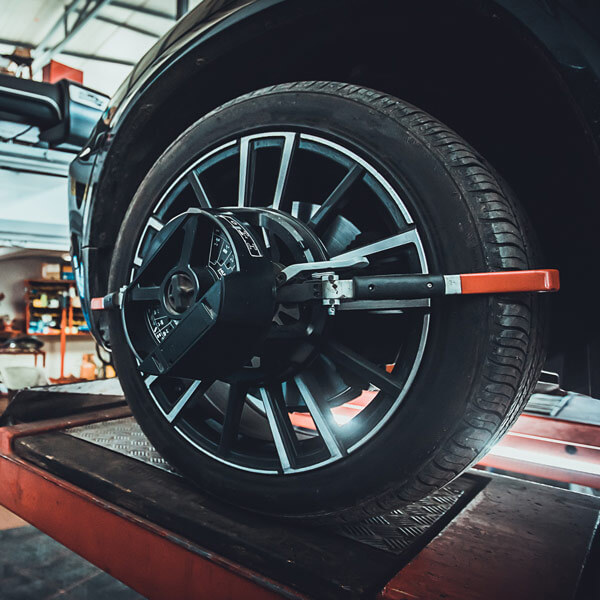 How to Tell When Your Car Is Out of Alignment
Poorly aligned cars cause expensive repairs – but you can avoid them. For instance, your tires should last a specific amount of time. But when your vehicle is out of alignment, it places strain on your tires and will quickly wear them down. Not only will poor alignment devastate your tires, but it will also harm your suspension system. Suspension replacement or repair can be an expensive fix. We want to help you avoid that outcome by offering affordable wheel alignment services. It is always a good idea to learn about basic vehicle maintenance so you can make an educated decision when to visit our shop.
Three Primary Signs That There May Be an Alignment Issue
Uneven Tire Wear
This issue will be apparent if you spend time inspecting your tires. In particular, one side of your vehicle will feature tires with significantly less thread than the other.
Drifting
When your car has aligned wheels, you will experience straight and true movement – even if you momentarily let go of the steering wheel. Out of alignment, wheels will drift.
Excessive Vibrations
You should experience a smooth ride – unless you are traveling on a rough street. If your steering wheel vibrates in optimal conditions, there is a problem.
Honest & Capable Wheel Alignment Repairs
At Murray's Auto Clinic, we strive to provide outstanding customer service to everyone who walks through our doors. We know many of our customers do not understand how their vehicles work. Rather than use it as an opportunity to take advantage of you, we work hard to provide you with an honest estimate and affordable repairs. We will explain the issue and why we need to perform the repairs. From there, the choice is yours. We won't pressure you. You can count on our technicians to provide the repairs quickly and correctly.
Call Our Shop for Outstanding Automotive Repairs