Skip to Content
High-Quality Suspension Repairs in Silver Spring, MD
Murray's Auto Clinic is proud to offer high-quality and reliable suspension repairs to Silver Spring, MD and the surrounding area. We understand the need for efficiency when seeking repairs. After all, every minute your car is in our shop is a moment you aren't driving to work, picking up your kids, or running necessary errands. So we work hard to provide excellent customer service and competent auto repairs. You're in excellent hands if you are having trouble with your suspension or steering. Our technicians have the knowledge and state-of-the-art tools needed to make accurate diagnostics and effective repairs. Stay safe on the road with our repair services.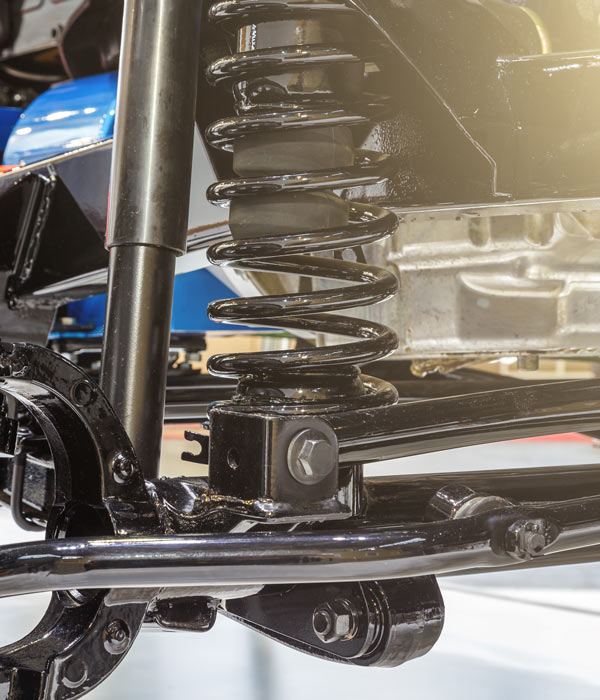 What to Look For From Your Steering & Suspension System
The steering and suspension system keeps you in control of your vehicle while driving on the streets and highways. In particular, your suspension system carries the weight of your car, making it one of the most critical systems in your car. And your steering system ensures you have a smooth ride no matter the road conditions. We recommend inspecting your suspension system annually to guarantee it is functioning correctly. But sometimes, steering and suspension systems can develop problems when you least expect them. Responding to these issues immediately is crucial, as they can not only worsen but pose a risk to you and your passengers when you drive. When you drive, pay attention to the following common signs of steering and suspension failure:
Tires That Shake or Wander
Problems While Driving on Uneven Roadways
Difficulty While Steering
Steering That Appears to Slip
A Vehicle That Continues to Bounce After Going Over a Bump
An Automobile That Pulls to One Side or Another
Honest, Effective Steering & Suspension Repair
If you have noticed any of the above issues, bring your vehicle to our shop immediately. Once here, our certified technicians will begin a thorough diagnostic test. We will check for unevenly worn tires, alignment issues, power steering fluid loss, out-of-balance tires, and more. We will perform basic tasks such as tightening bolts, nuts, or belts. If you require more substantial repairs, we will be honest about what we need to do and provide an accurate estimate. You can trust our team to deliver on our promise of forthright and competent auto repairs.
Call Our Shop for Outstanding Automotive Repairs