Skip to Content
Tips for Creating a Car Maintenance Checklist

Most people have a basic idea of what should go on a car maintenance checklist: an oil change, tire rotation, and brake service. However, other car maintenance necessities often go overlooked. Want to make sure you keep your car in tip-top condition? Keep reading for some tips on creating the ultimate car maintenance checklist.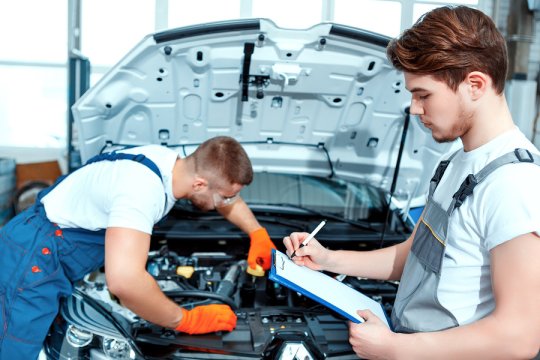 Time Your Timing Belt
Timing belts are often overlooked in newer cars, but keeping yours in good condition can actually extend the life of your car. It can be difficult to tell if your timing belt is worn out, meaning that you usually won't notice until it's too late. Keep in mind that timing belts need to be replaced anywhere from around 30,000 miles to 105,000 miles. Check your car owner's manual for specifications, and ask your local mechanic for information on the specific model of your timing belt.
Let Your Filter Do Its Job
The purpose of the fuel filter is to filter impurities from the fuel before it goes into the fuel-injection system and engine. Thus, it's a no-brainer that the filter can get dirty from time to time. Fortunately, replacing your fuel filter is easy and doesn't cost much. However, left unchecked, a dirty fuel filter can cause problems such as premature fuel-pump failure or clogged fuel injectors, which both require expensive repairs at the auto shop.
Replace Your Brake Fluid
Over time, brake fluid can become contaminated and lose its original properties, which means it can start to do things that it shouldn't—like a boil. To make sure your brakes continue to work properly, remember to replace the brake fluid at regular intervals. About once every two years should do the trick, but check with your local mechanic if you're unsure about timing this important maintenance service.
Need a mechanic in Silver Spring, MD to help you complete your car maintenance checklist? Whether you're coming in for radiator repair, an oil change, or a timing belt replacement, Murray's Auto Repair Clinics are ready to help get your car going again. Call today at 301-585-7557 for more information about our auto repair services.