Skip to Content
A Tour of Some of The Most Common Transmission Repairs
Your car's transmission provides power to all four of its wheels. Without a properly functioning transmission, your vehicle will not be able to drive smoothly or efficiently. If you begin to notice transmission repair problems, it may be time to visit a mechanic in White Oak. Your mechanic can use automotive diagnostic tools to pinpoint the precise issue that is causing your transmission to malfunction. Read on for a look at some of the most common transmission repairs.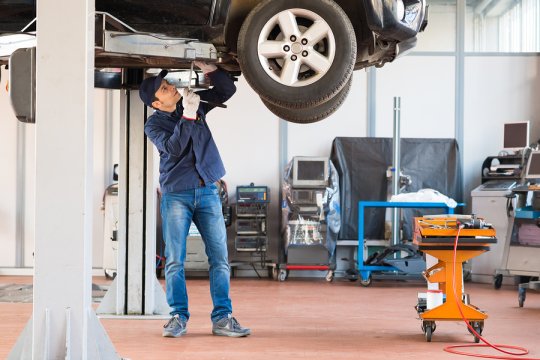 Transmission Flush
The transmission flush is the most common transmission repair that is performed on vehicles today. During a transmission flush, your mechanic will eliminate any old and dirty transmission fluid from your vehicle. By replacing your transmission fluid and flushing out your system, you can help to preserve the longevity of your vehicle. Ideally, you will want to perform this transmission service every 100,000 miles.
Bearing Replacements
Another common transmission repair is a bearing replacement. If you drive a vehicle with an automatic transmission, your car's transmission will be equipped with a component called a torque converter. When your torque converter's bearings or needles wear out, they will need to be replaced by your mechanic.
Solenoid Adjustment
Finally, solenoid adjustment is a common transmission repair that may need to be performed on your vehicle at a certain point. Your transmission's solenoids are the electronic systems that are responsible for adjusting the amount of fluid that is sent through your transmission system as you drive. When your transmission begins to slip out of gear, it may be time to schedule a solenoid adjustment.
Whether you are in need of a transmission flush, solenoid repair, or another type of service, Murray's Auto Clinic will be there to assist you. Our auto shop has helped our many satisfied customers throughout the White Oak area keep their vehicles in perfect driving condition. To set up a service appointment for your car today, give us a call at 301-585-7557.