Skip to Content
Tips for Choosing a Mechanic
Do you need a mechanic in Silver Spring, MD? If so, it's important that you take your time and make sure you select the best mechanic to address your auto repair or maintenance needs. Selecting the wrong mechanic can come back to haunt you in a number of different ways, so do your research and drop your car off with an auto shop you can trust to get the job done right without taking advantage of you. Here are some top tips for choosing a great auto mechanic.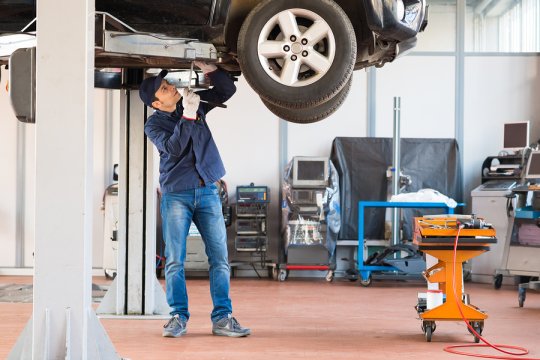 Ask for Recommendations
It's a good idea to start your search by asking your friends and family for recommendations. Even if no one can recommend a stellar auto repair shop, you might at least be able to find out which auto shops should be avoided. When looking for recommendations, ask those who have a similar vehicle to yours or going in for the same problem you are experiencing.
Look for the ASE Logo
With so many auto shops and so many mechanics in the area, how do you know which ones are the best at what they do? One way is to look for a shop that employs mechanics who are certified by the National Institute for Automotive Service Excellence, or ASE. Mechanics and technicians who are ASE certified are trained on the latest repair methods and are among the most competent and skilled mechanics you'll find.
Learn About the Warranty
After narrowing down a few auto repair shops in your area, call around and inquire about the warranty each shop offers. A quality shop that offers quality repair services should stand behind their repairs with a warranty, though how long the warranty is for can vary greatly among shops.
For all your auto repair and maintenance needs in Silver Spring, visit Murray's Auto Clinics. Our mechanics are ASE certified and utilize the latest tools and most state-of-the-art equipment to properly diagnose and service your vehicle. Stop by one of our auto shop locations or call us at 301-585-7557 to learn more about our services.