Skip to Content
Tips for Keeping Your Brakes in Top Condition
Without properly functioning brakes, your car will not be safe to drive. While the brakes in a brand new car will be in tip-top shape, all automotive brakes experience gradual wear and tear over the miles. Professional auto repair services can restore your failing brakes and return your car to peak driving condition. To help you keep your car on the road, here is a look at some essential brake maintenance tips.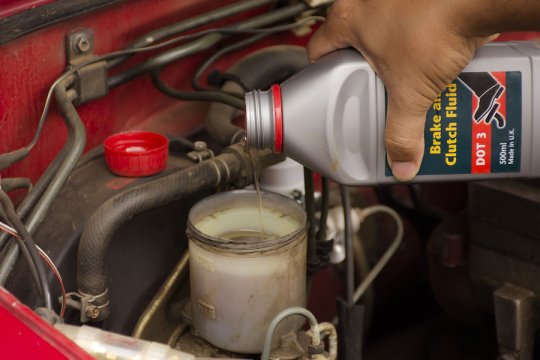 Inspect Your Brake Fluid
Automotive brakes rely on hydraulics to power the rotor and pad systems. Since brake fluid is a vital part of this hydraulic system, you will want to make sure that your brake fluid levels are maintained at all times. Low brake fluid could result in the total failure of your braking fluid. When your brake fluid is frequently low, you may want to have your mechanic check for the signs of a leak.
Bleed Your Brake Lines
Occasionally, your braking system may need to be recharged in order to restore its performance and safety. One great way to boost the overall function of your car's brakes is to have your mechanic bleed your brake lines. During this procedure, your technicians will carefully pump and replace all of the brake fluid in your vehicle.
Change Your Pads and Rotors
The mechanical components of your braking system also require routine inspection and occasional replacement. Since your brake rotors and pads receive high amounts of friction, they need to be replaced at routine intervals. A sharp squealing sound coming from your brakes is a good indication that you need to set up a replacement service.
At Murray's Auto Clinic, our car repair professionals can provide you with top-quality brake service for your car. Whether you need routine maintenance, or you are having emergency braking problems, our facility offering auto repair near White Oak can assist you. To set up a brake repair appointment for your car, give us a call at 301-585-7557.