Skip to Content
What Is Your Check Engine Light Telling You?
Routine auto repair is one of the most important aspects of car ownership. When your car is experiencing mechanical problems, you will want to visit your mechanic right away. In order to determine when it is time to visit your mechanic, you should be aware of your dashboard lights at all times. For example, when your vehicle is in need of transmission repair, your check engine will turn on. Let's take a closer look at what your check engine light could be telling you about your car's maintenance needs.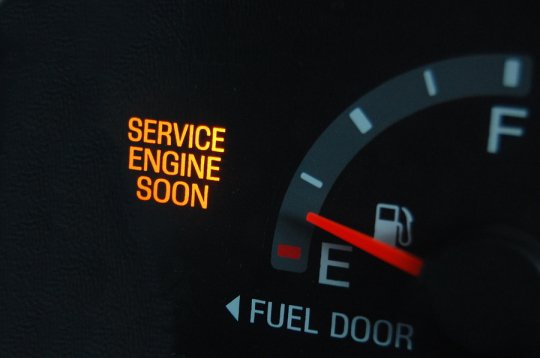 Broken Oxygen Sensor
One of the common causes of a check engine light that is turned on is a broken oxygen sensor. Your car's oxygen sensor is designed to provide your car with valuable information about how much fuel is being used when you drive. When an oxygen sensor in your car goes out, your check engine light will turn on right away. Your mechanic can replace your oxygen sensor and restore the fuel efficiency of your vehicle.
Loose Gas Cap
Another common reason that your check engine light may turn on is when your gas cap is loose or faulty. Your gas cap is designed to keep your gas tank from losing fuel, and also protects your car from creating additional emissions. In the event that your check engine light turns on suddenly, you may want to inspect your gas cap.
Damaged Catalytic Converter
Finally, a damaged catalytic converter may be the cause of your check engine light becoming illuminated. Your catalytic converter is an essential part of your vehicle's exhaust system. If your catalytic converter has not been maintained properly, your catalytic converter will not be able to reduce the exhaust gases in your car.
With the help of your mechanic in White Oak, MD, you will be able to diagnose your check engine light issue. At Murray's Auto Clinics, we will be thrilled to assist you with your auto repair needs. Call us at 301-585-7557 to set up a repair appointment for your car today.