Skip to Content
A Guide to Your Car's Belts
Unless you're familiar with how engines work, everything underneath the hood of your car may seem like a mystery. Although auto repair shops in Silver Spring, MD make it possible to keep your car in tip-top shape despite having any mechanical knowledge or know-how, it's a good idea to have a basic understanding of your car's important components so you know what to look for if you suspect any sort of engine problems. This brief post will introduce you to the belts underneath the hood and tell you what signs to look for that will indicate the need for automotive repair.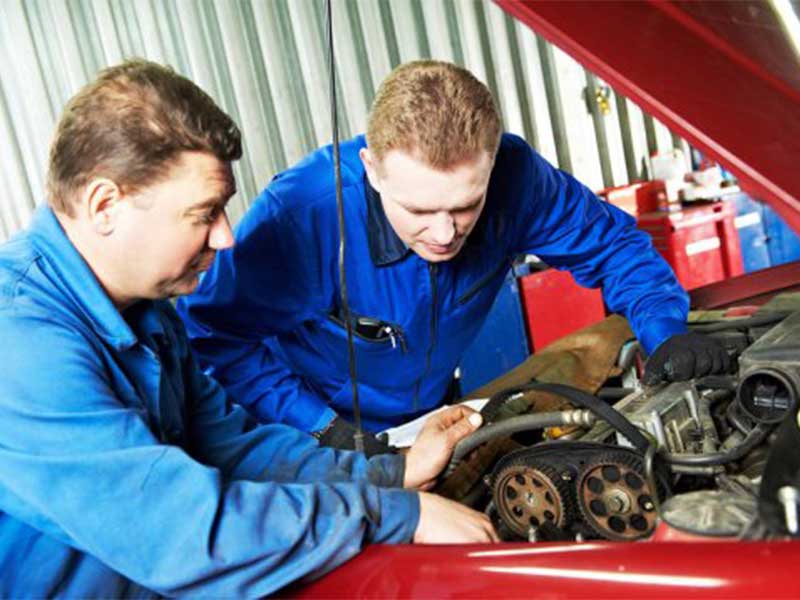 Accessory Belt
The accessory belt, also known as the serpentine or drive belt, provides power to the air conditioning compressor, power steering pump, cooling fan, air injection pump, and many other vehicle accessories. Accessory belts should be replaced every 30,000 to 50,000 miles. You can check your accessory belt for cracks or cracking in order to get a replacement belt before your existing belt fails. If the accessory belt fails, all of the engine components powered by the belt will stop working, which can cause your engine to overheat and cause you to lose control of the vehicle (loss of power steering, for example). If you hear a high-pitched screeching noise coming from your engine, visit an auto mechanic in your area to have the accessory belt inspected.
Timing Belt
The timing belt allows the crankshaft to turn the camshaft inside the engine. If your timing belt breaks, your engine will stop working and major damage can occur as a result. That's why it's important to have your timing belt regularly inspected, such as every time you bring your vehicle in for an oil change or tire rotation. Warning signs of a bad timing belt include a slapping noise coming from the engine, which is an indication that the belt has slipped. You can also check the belt yourself, so long as you look for cracks or stripping that indicate the belt is worn down and in danger of breaking. As a rule of thumb, replace the timing belt every 50,000 to 60,000 miles.
If you notice any of the above-mentioned signs, bring your car to Murray's Auto Clinics of Silver Spring and let an ASE-certified technician have a look. With two auto repair shops in the area, there's Murray's close by that you can count on to get your car back on the road and in tip-top shape. Call us at 301-585-7557 if you have any questions about our auto maintenance and repair services.