Skip to Content
Auto Repair Tips for The Summer Months

The summer season is just around the corner, and now is a fantastic time to consider making an appointment with your mechanic. During the summer months, hot outdoor temperatures can take a toll on the performance of your car. From transmission repair to brake repair and more, your mechanic can provide you with the services that you need to get ready for all of your summer driving adventures. Let's take a closer look at some essential auto repair tips for the summer months.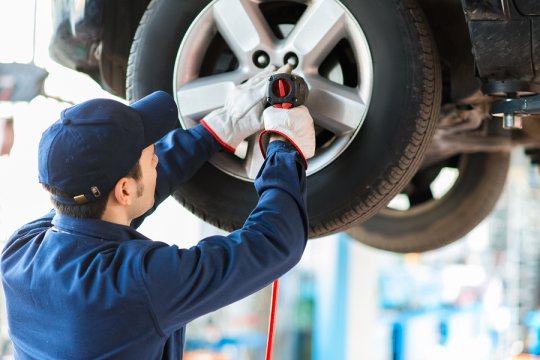 Inspect Your Tires
One of the most important steps of summer car maintenance is to check your tires on a regular basis. When you are driving on hot asphalt, your tires could experience added wear and tear. In addition, your tires may have a tendency to become over or under-inflated during the summer season. By inspecting your tires, you can avoid a breakdown.
Service Your Brakes
Having properly working brakes is essential for your safety on the road. As you are scheduling summer auto repair for your vehicle, you may want to include a brake service. During your brake repair, your mechanic will fully inspect the quality and condition of your brake pads and rotors.
Check Your Coolant Levels
Before you head out on a summer drive, it is also very important to check your coolant levels. Coolant is responsible for keeping your engine cool when you are driving on a hot day. By checking your coolant levels before you head out on a longer drive, you can rest assured that your car will not overheat on the road.
At Murray's Auto Clinics, our team of experienced mechanics will be thrilled to help you maintain your car this summer. When you schedule an auto repair at our highly-rated auto shop in White Oak, MD, we can provide you with a full range of services. To make your next auto repair appointment today, be sure to give us a call at 301-585-7557.