Skip to Content
How Often Should You Schedule an Oil Change?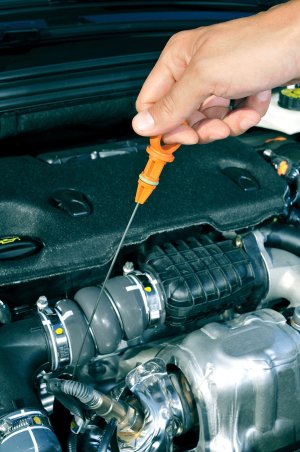 There aren't very many auto maintenance tasks more straightforward than an oil change but that doesn't mean an oil change is any less important. On the contrary, failing to change the oil in your car can have disastrous consequences on the vehicle. The real question isn't if you should get an oil change, but when? Here are some factors to consider when determining how often to schedule an oil change with your Silver Springs auto repair shop.
Driving Habits
How you drive can have a real impact on the time your car goes between oil changes. Aggressive driving can place additional stress and strain on the engine, and the added heat and friction can cause oil to break down more quickly. Learn how to check the oil in your car and schedule an oil change if you begin to notice the oil looking very dirty or smelling burnt.
Vehicle Age and Condition
The age and condition of your vehicle can also have an impact on your oil change intervals. Unless you are using high-mileage oil in your high-mileage vehicle, you may find yourself needing oil changes more frequently. If you drive a high-mileage car or an older vehicle, ask your Silver Spring auto mechanic for oil change interval recommendations.
Type of Oil
One of the most important factors in determining the interval between oil changes is the type of oil used in your vehicle. Synthetic motor oils can cost twice as much as conventional oils, but they can also last up to twice as long. If you want to go longer in between oil changes in Silver Spring, MD, ask your auto mechanic to use synthetic oil the next time you bring your car in for an oil change.
If you want to keep your car on the road and in tip-top shape, bring it to Murray's Auto Clinic in Silver Spring. Call us today at 301-585-7557 to schedule an oil change appointment or ask us about our other auto repair and maintenance services.