Skip to Content
Signs that You Need New Tires

Four pieces of rubber are all that keep your car rolling down the road, which is why drivers need to keep their car's tires in the back of their minds. Old, worn-out tires can affect how your vehicle handles and can also affect vehicle safety and even gas mileage. But how do you know when your tires need to be replaced? Here are some of the most telling signs that it's time to visit an auto repair shop in Silver Spring, MD for new tires. You can also stop in for a professional inspection and recommendation if you aren't sure whether or not your tires need to be replaced.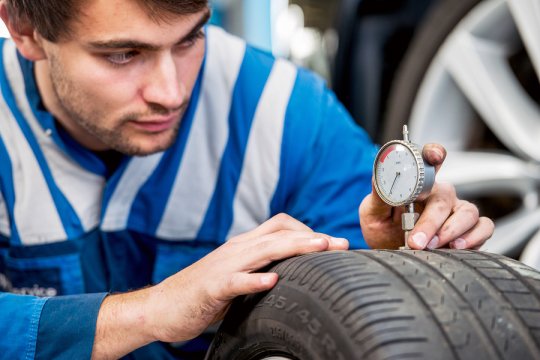 Bald Spots
Smooth spots on the tread might indicate that a wheel's way out of balance or that your vehicle is out of alignment. Depending on the size and location of the bald spot, your mechanic might recommend tire replacement to make sure you have enough tread life remaining to maintain traction.
Swelling/Bubbling
Be on the lookout for any spots on the sidewall or tread that are visibly swelling outward or bubbling and head straight to your nearest tire shop or auto repair facility to have the tire replaced. It's usually not very long after a tire begins to swell or blister that it blows out.
Uneven Wear
Uneven tread wear might not indicate that you need new tires, but it certainly indicates that you need to visit a mechanic for service. This is typically a sign of poor alignment or improperly balanced tires, both of which can cause greater wear and tear over time and force you to buy new tires faster than you might normally.
For all your tire needs, visit Murray's Auto Clinics of Silver Spring. Our two conveniently located auto repair shops are your source for all automotive services ranging from maintenance to major repairs and everything in between. Contact us online or call us at 301-585-7557 to learn more about our auto maintenance and repair services.