Skip to Content
Tips for Choosing an Auto Mechanic
Regardless of your skill level and confidence working under the hood of your car, there's a time when everyone needs help from a professional auto mechanic. But with so many mechanics to choose from, how do you know which mechanic you can trust with your vehicle? Choosing the wrong mechanic can be very costly, so it's important that you know how to choose the right one. Regardless of how big or small your auto repair needs are, keep these tips in mind to choose the best auto mechanic in Silver Spring, MD.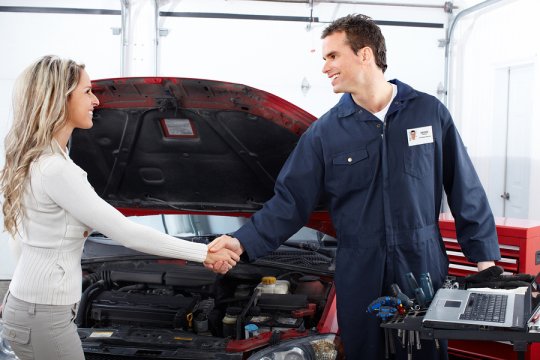 Look for the ASE Logo
ASE-certified mechanics and auto repair shops are the best of the best. Since 1972, the National Institute for Automotive Service Excellence (ASE) has worked to improve the quality of vehicle repair and service by testing and certifying automotive professionals. If you see the ASE logo in the window of an automotive, you can trust your vehicle will be in highly capable hands.
Request Referrals and Read Reviews
For major automotive repairs, such as a transmission replacement or total engine overhaul, you might first like to ask for referrals so you can hear what other customers thought of the service they experienced. Even if you don't contact anyone, an auto repair shop that is willing to offer referrals is a good sign since they are happy to let you speak with actual customers.
Ask for a Written Estimate
Once you've identified an ASE-certified auto mechanic or repair center near you that has generally good reviews, ask for a written estimate for the work repairs needed. Although the final price can be different from the quoted price, a written estimate is a good sign that the mechanic is reputable and trustworthy.
Since 1982, Murray's Auto Clinics have helped countless drivers solve all sorts of automotive problems, big and small. If you want to leave your vehicle in the hands of a mechanic you can trust, visit any of our auto repair centers around Silver Spring, MD and let our ASE-certified mechanics get to the bottom of whatever automotive issue you're experiencing. Call us at 301-585-7557 or contact us online to schedule an appointment or request a free estimate.