Skip to Content
Examining Your Tires for Signs of Wear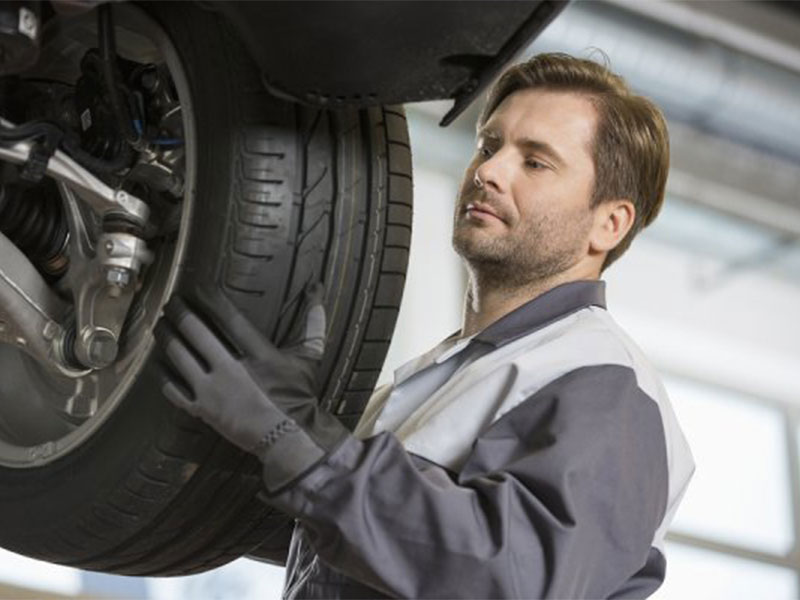 The summer season has arrived, and now is a fantastic time to schedule auto repair near Silver Spring, MD. During the summer months, your vehicle's many systems will experience additional wear and tear. For example, if you are planning on hitting the road for a summer road trip, it is highly important to make sure that your wheels and tires are in good working condition. To highlight the importance of having good tires this summer, here is a look at how to examine your tires for signs of wear.
Tire Tread Depth
When you are examining your tires for signs of wear, you can start by looking at your tire tread depth. Your tire's treads provide traction and stability as you are traveling down the road. If your treads become too worn, they can make your car unsafe to drive. To check your tire tread depth, you can look for your tread wear indicator bars.
Sidewall Cracks
Along with checking your tire tread depth, you should also be sure to examine the sidewalls of your tires. As a tire age, its rubber can become brittle and cracks. If you can see visible cracks along the sidewalls of your tires, this is a good indication that you are ready to replace your tires.
Blisters and Bulges
Even the best quality tires can become warped or damaged with age and use. A final symptom to look for when you are evaluating your tires is any signs of blisters and bulges. When the rubber in a tire begins to bulge, this is an indicator that the structural integrity of the tire has been compromised.
To schedule your summer auto repair appointment, be sure to get in touch with Murray's Auto Clinic. We proudly provide our customers throughout the Silver Spring area with top-quality transmission repair, tire replacement, and a variety of other car repair procedures. For more information about the terrific services that we have to offer your vehicle, give us a call at 301-585-7557.