Skip to Content
The Importance of Having Your Car Serviced by an ASE-Certified Technician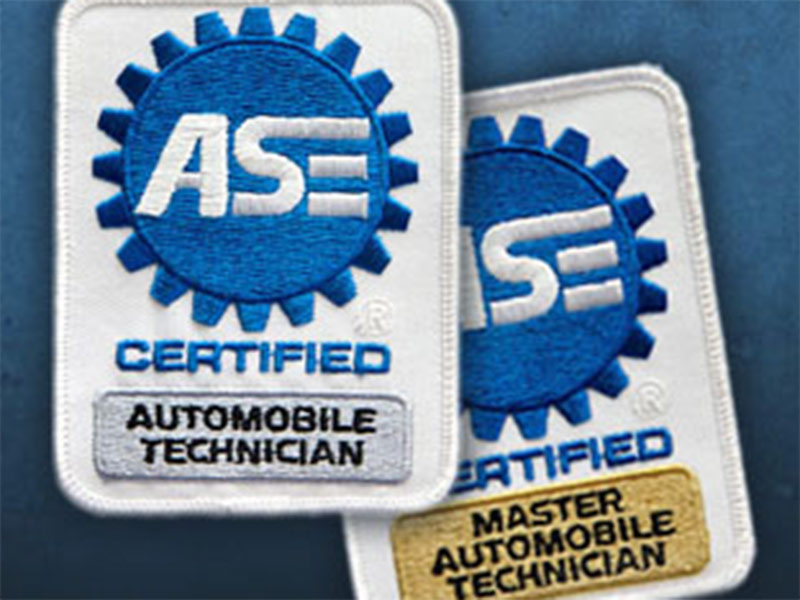 Having your vehicle serviced regularly at a proper auto repair shop is an important part of owning an automobile. Keeping up on maintenance has many benefits, including good fuel economy and improved reliability. One important part of having maintenance services performed is choosing a certified shop. You should always make sure your auto repair shop is ASE certified. Here are some reasons why:
Quality
The auto repair shop you chose for repairs should be ASE certified, because quality counts! ASE certification ensures that a mechanic is knowledgeable and experienced in all the fields in which he works. Schooling and testing for ASE certification covers everything in a mechanics' field of study, such as light truck or auto repair. You only want someone who has vast knowledge and experience with your vehicle working on it. Make the right choice and choose an ASE-certified shop.
Efficiency
Your time is valuable. What you do not want is an uncertified shop taking all day or even longer to do a simple repair. ASE certification means that whoever is working on your vehicle knows what they are doing and will not be wasting your time by messing around or trying to figure out what is causing a problem. An important aspect of ASE certification is it shows you that a shop and its mechanics want to work and have put a lot of effort into being able to provide you with quality service.
Assurance
Feeling stress-free about your car and any repairs done to it is important. When you enter an auto repair shop and see their ASE certification, you can rest easy because you know that you are a valued customer. You will also know that the work they do is top-notch and that they will get your vehicle back to you as soon as possible and with all services performed correctly.
Murray's Auto Clinic is ASE and factory-certified, bringing you quality service you can trust. Call us at 301-585-7557 or visit our Silver Spring and White Oak locations today.