Skip to Content
How to Stay Safe on the Road During the Winter
Driving on the streets in Maryland during the wintertime can be very dangerous. With the amount of snow and ice that is common to the area, it's important to take the proper precautions before you get behind the wheel. In addition to winter auto maintenance, following these winter driving tips will help you stay safe on the road.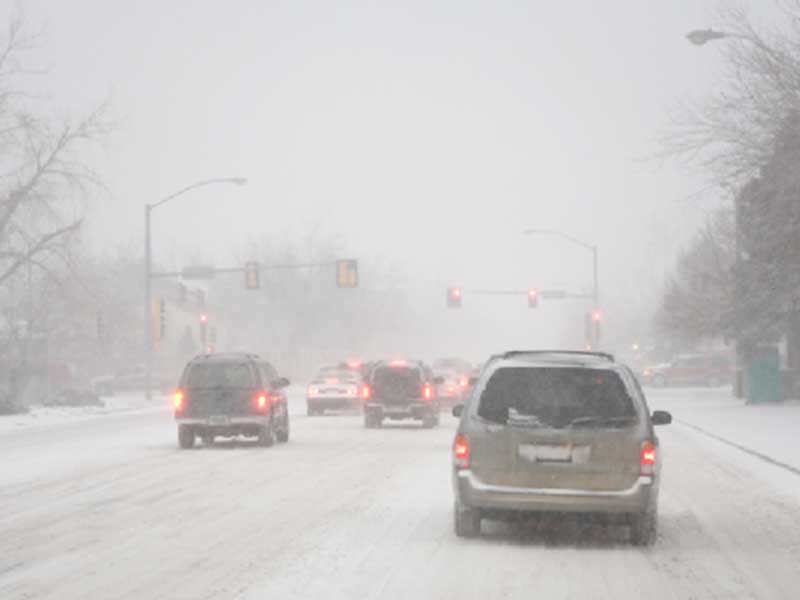 How to Safely Drive on Ice
Optimal visibility is essential when driving on ice, so make sure that the windshield and headlights are clean before getting behind the wheel. Drive slowly and give yourself plenty of room to stop when driving in icy conditions. If you need to slow down, simply release the accelerator. Use the brake sparingly, as this can cause the wheels to lock up. Be especially cautious when driving on bridges and overpasses, as these can freeze more easily in comparison to other roads.
How to Properly React When Your Car Starts to Skid
First, take your foot off of the gas pedal. Steer in the direction that you want the car's front wheels to go. If the rear wheels start sliding in the other direction, rotate the steering wheel in that direction. You may have to repeat this procedure a few times to fully correct the skid. Applying gentle, steady pressure to the brakes can also help the car slow down.
What to Do if Your Car Is Stuck in the Snow
If you notice that the car is stuck, do not try to accelerate out of the rut; this will only make it worse. Instead, use a shovel to remove the snow underneath the car and alongside the wheels. Then, pour sand, salt, or kitty litter in the path of the wheels to help them regain traction.
To ensure that you are prepared to drive in winter weather, come to Murray's Auto Clinics of Silver Spring, MD. We have performed auto repair and maintenance services in the area since 1982. You may call us at 301-585-7557 for any questions that you may have regarding your car's service needs.