Skip to Content
The Basics of Car Winterization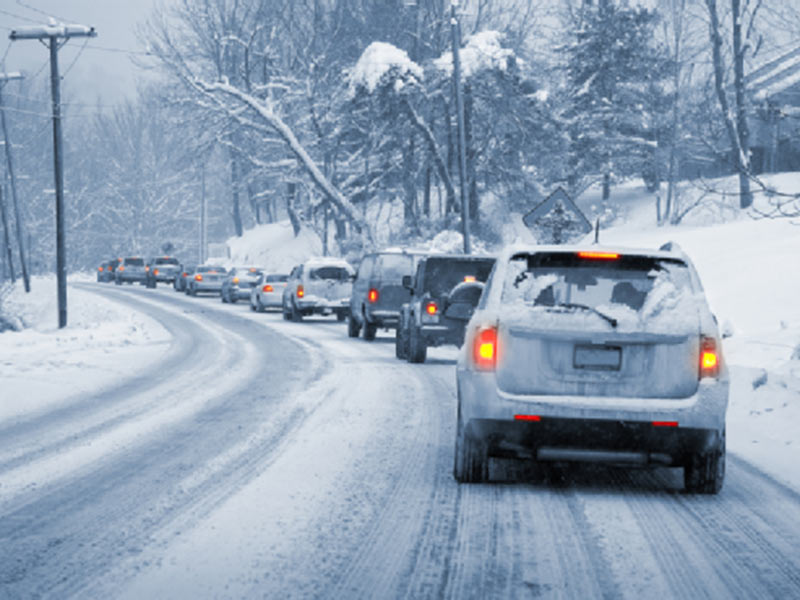 As winter quickly approaches, driving can become increasingly more difficult than usual. However, if you winterize your car, or prepare it with a variety of different winter driving systems, you can minimize problems driving during your next snow, sleet, or freezing rain storm. Here are some easy car maintenance tips for preparing your car for winter:
Winter Tires
Some of the most beneficial pieces of automotive technology as it relates to winter driving are specialized tires. A variety of different manufacturers make winter tires that help grip snowy and slushy roads with more effectiveness. These tires can make winter driving safer and less risky. If you drive frequently,
Tire Chains
Tire chains are simple pieces of hardware that can improve traction and reduce the likelihood of being stranded on snowy roads. Tire chains are exactly what their name implies: Attaching the metal links to the exterior of a tire allows the wheels to grab the road more effectively than rubber alone. Chains are only recommended when the road surface is predominantly snow-covered because of their ability to wear treads when in contact with asphalt.

Batteries, Belts, and Hoses
Going under the hood of the vehicle when you prepare for winter is important, because cold weather can affect some of the components your car needs to function. Inspect your battery for any signs of loose wiring and be on the lookout for wear and tear on the belts and hoses, since they can crack in cold temperatures.

Antifreeze
One of the easiest ways to winterize your car is to replenish your car's antifreeze. You can buy antifreeze and any local auto shop, but if you would prefer to shy away from anything under your hood, bring your car into Murray's. We can make sure all of your fluid levels are safe and check your battery, belts and hoses.&
At Murray's Auto Clinic, we provide tire replacement and full auto inspections. Whether you need a full winter overhaul, or would just like a maintenance check before the temperatures drop below freezing, we can take care of you. Call us at 301-585-7557 for information on our auto repair and maintenance services. Our family-owned car shops in Silver Spring and White Oak are ready to help you today.